UPDATE vom 15.11.2021:
Melwin has completed the second stage in the 23rd Mini-Transat EuroChef 2021 and finished in Guadeloupe. He is now 3rd overall over both stages and is the first and youngest German in this class in 44 years. For more information, click here.
---
Melwin Fink wins with "SIGN FOR COM" first stage of the Minitransat
We are in the middle of our 20th anniversary year and we look back proudly on the past years. Time has raced for us too and we have had the wonderful experience of growing together as a team and mastering each new challenge again and again. This would actually be an occasion for a nice company party, but due to Corona we have to heavy-heartedly forego it. Instead of our hoped-for company party, we have found another way to celebrate this special day. That is by sponsoring and supporting the talented up-and-coming offshore sailor Melwin Fink.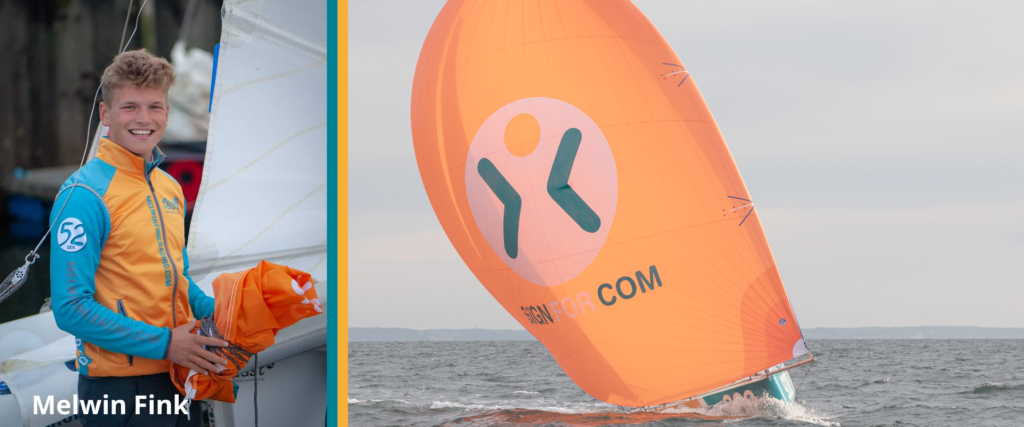 Melwin is a proud participant in the Minitransat, one of the most famous offshore single-handed sailing races in the world. Only 6.50-metre MINIs are allowed to be used here, which makes this competition really quite special! By the way, the route is determined every two years and runs from France via the Canary Islands and across the Atlantic to the Caribbean. Melwin's Mini, which bears the name "SIGN FOR COM" due to our sponsorship, is so close to our hearts because we can see many parallels between this exciting sport and our company. Melwin is not the only one who has to constantly redefine his course and adapt to external changes; our everyday life as a communications company is also determined by this. It is, however, a lot of fun to tackle challenges together as a team, especially because we always support each other. This is exactly the kind of support we now want to give to Melwin, who has launched a fundraising campaign for the Albert Schweitzer aid organisation. For this, "miles" can be bought by us, but of course also by you. All proceeds will go to the organisation. Donations instead of flowers – is what we think would be a great idea for an anniversary celebration.
You can find the donation campaign here.
---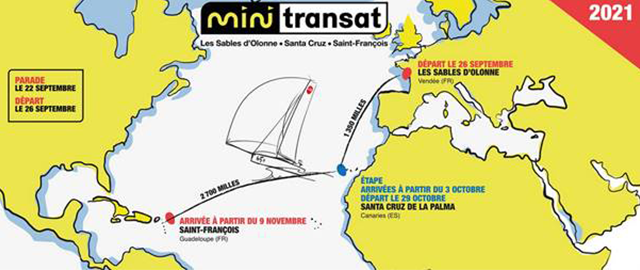 Melwin was able to extend his lead and crossed the finish line of the first stage in Santa Cruz de La Palma this morning! If you would like to find out more, click here. We would like to take this opportunity to congratulate Melwin on his stage victory as the youngest participant!

Click here and here for the latest news on Melwin's victory.